We are based on four main pillars: psychology, sexuology, pedagogy, and coaching. We believe that knowledge about human sexuality is not limited to certain fields or people. We assume that research on human sexuality is an interdisciplinary field, which tries to understand aspects of human functioning in a wholistic fashion, with an emphasis on the role sexualityplays in our lives.
The courses we offer are most effective both in gathering knowledge, and helping others. Courses helped us get qualifications essential to create the Institute of Positive Sexuality. The idea how to fullfill the concept of Sex Positivity is still developing because it is flexible and dynamic.
Sex Positivity is an idea promoting openness to sexuality, with a few restrictions. Being 'sex positive' means seeing all consensual sexual activities (agreed to by all participants) as fundamentally healthy and pleasurable, it encourages feeling sexual pleasure nad experimenting.
The Sex Positive Movement is a social and philosophical trend, a response to the need for sexual education and promoting safer sex. The movement does not pass moral judgment on the choice of sexual activities – these choices are a matter of personal prefrences, sexual orientation, and gender identity.
1
SEX POSITIVITY
Sex Positivity is an idea promoting openness to sexuality, with a few restrictions. Being 'sex positive' means seeing all consensual sexual activities as fundamentally healthy and pleasurable.

2
MISSION
We want to create a safe space where consensual sexuality can be discussed and experienced in a positive and open manner. We make sure to provide relaible, up-to-date information, we educate, and enable access to effective methods and work tools.

3
VISION
A world, where sexuality is seen as an element of human functioning – unthreatening to an individual, guiltfree and shameless. Sexuality should be integrated with other areas of life, an essential aspect of life, which you care for like your health, comfort, or mood.
I graduated from the University of Social Sciences and Humanities in Warsaw (Clinical Psychology and Social Psychology of Intercultural Relations) and from the Institute for Advanced Studies of Human Sexuality in San Francisco, where I received a PhD. In 2014 I also completed a postgraduate 4 year course in Systemic Family Therapy at the Center for Systemic Training in Cracow. I am currently in the process of getting a SexCoachU certificate from dr Patti Britton and dr Robert Dunlap in Los Angeles. For the last six years I have been working in non-governmental organizations concerned with equalizing opportunities for people exposed to social exclusion and those promoting mental, reproductive, and sexual health (Campaign Against Homophobia, Ponton, IGLYO, Trans-Fuzja, YouAct). I specialize in research on sex/gender, gender identities, sexual orientation, sexual preferences, and alternative lifestyles.
I am a member of a consultative council, MSM, in the National AIDS Center. I am a member of AASECT (American Association of Sexuality Educators, Counselors and Therapists). I finished expert courses in London (Pink Therapy – GSD) and Amsterdam (UvA Sexuality, Sexuality, Society & Culture). I work to promote the Sex Positive Movement, safer, responsible, and consensual behavior, and conscious relationships.
I organize workshops and training courses for students and graduates of psychology, pedagogy, sexology, coaching etc. ; for enthusiasts of developing and working on their own sexuality, as well as expert courses in sexuality for people working with human sexuality (SAR, Live Training, ASPEX).
I bring sexual novelties from abroad to Poland (e.g. publications like Different loving. The world of sexual dominance and submission and Anal Pleasure & Health). On a day-to-day basis I work in psychological and sexological counseling, and sex coaching. I work under psychological and sexological supervision.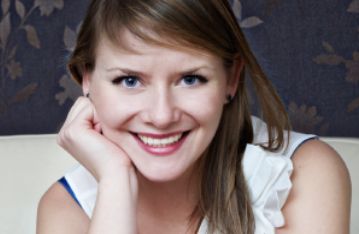 Agata Loewe